Tube Clips and Installation
What is a tube clip?
Tube clips are an easy filing solution. A tube clip is a two-hole plastic fastener that has a self adhesive back for attachment to the file. This type of clip is recommended by NSW State Records.
Having tube clips means that browsing through file contents is easily done without the hassle of removing documents from the clip. Alternatively, individual papers can be extracted from the file for copying without interruption to the folio order in the file. This clip type makes the file contents a little like a lever arch file only without the bulk. We supply
File-It tube clips
with self adhesive base in red, yellow or blue accessories (red are standard). We also supply the
Avery® Tubeclip®
in yellow.
All tube clips can be purhcased in boxes of 100. The standard
red adhesive tube clip
is the most popular and is only
$37.00
for a box of 100 (excl. postage, inc. GST).
How do I install a tube clip?
To install a tube clip, peal the back of the base of the clip and stick to the file where desired. Then place the base through the holes of the compressor plate. Insert files using the tube, and then secure with the U-Piece. For further help with installation, watch the video clip below. Or if you'd prefer, ask us to
install tube clips
for you when purchasing files for a low price of
$12.10
.
Other available clips
The
Uniclip
, also called the medi-clip is a variation of the tube clip as it has no self adhesive base and is used in files with a pre-punched gusset. The medi-clip delivers the same benefits as the tube clip allowing the information in a record to be viewed easily and structured in a predetermined order.
As well as tube clips and uniclips, we also supply foamclips and permclips. You can find out more about these and purchase
here
.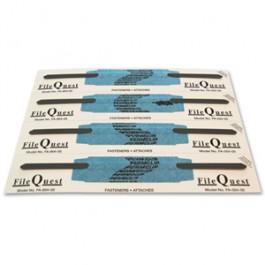 Foamclip and Permclip
If the above clips don't suit your filing needs we also supply
t-clips
and
quickclips
. The t-clip is an
adhesive based single pronged clip with Mid File retrieval capability. Quick clips are
adhesive on the base which sticks to the file. The 2 metal prongs bend up in order to add documents. The t-clips can be installed for you for the same price as the tube clip,
here
.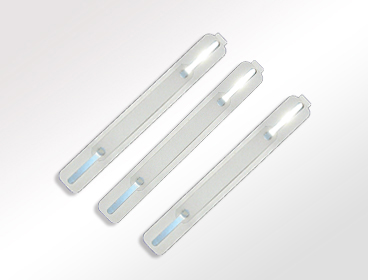 T-clip and Quickclip
Questions? Ask away about any of our clips! Or if you'd prefer, you can read more on the
Folder Fasteners and Accessories
part of this website by clicking on the product you are interested in.